In this Aurora HDR Review, we will examine the user experience, performance, and features of this award-winning HDR photo editor. You'll see different photo samples and before/after comparisons.
Get Aurora HDR With 10% Off Coupon Code: EDITPHOTOCO

Click here
What is HDR photography
Just in case you're new to the subject, let's cover some HDR basics. An HDR (High Dynamic Range) photograph refers to a composite photo made out of multiple images with different exposure values (EV)
The idea behind the HDR technique is to get an image with visible details both in highlights and shadows, either of which could be lost in a normal image due to the limited dynamic range of the digital sensor. For example, out of the three images used, one would have normal exposure while the other two would be overexposed (e.g. +2EV) and underexposed (e.g. -2EV), respectively.
HDR photography has been a divisive subject among professional photographers ever since it came to rise in social media. When used in good taste, HDR photos can produce powerful photographs, rich with detail and information, helping the viewer to fully appreciate the captured moment.
However, getting HDR right can be tricky. The internet is plagued with over-the-top, amateur HDR work that does nothing but draws away viewer's attention from the subject. Especially unpleasing are aforementioned halos and similar effects.
One could argue that photography as an art form is highly subjective, which includes whatever edit an individual wishes to apply in the post-process. While that is true, there is still such a thing as "overdoing it", a point of too much processing which draws the viewer's attention away from the subject.
What is Aurora HDR 2019
Winning awards such as Apple's Best Mac App and Digital Photo Editors' Choice, Skylum software is set to unveil the next iteration of their AI-powered photo editing software in October. High dynamic range (HDR) image editing can often get the best of both newcomers and veterans alike, but Skylum aims to change that with their latest release.
Enter Aurora HDR 2019, an AI-powered all-in-one HDR image processing solution that Skylum is set to release on October 4. I've been a longtime supporter of Skylum, who takes a different approach to photo-editing software with both Luminar and Aurora HDR. The 2019 release of Aurora does not disappoint.
With brand ambassadors such as Jerry Ghionis, Joel Grimes, and HDR hall-of-famer Trey Ratcliff supporting and utilizing Aurora in their workflow, Skylum has gained a reputation for producing easy-to-use, powerful software since 2008. Take a few minutes to see Ratcliff work on images from Burning Man with Aurora 2019 here.
Aurora HDR 2019 is the latest version of a popular HDR photo editing application developed by Skylum (formerly known as Macphun), a company known for developing sophisticated, photo-centric applications with a focus on ease of use.
Users can install the Aurora HDR 2019 as standalone App or in form of a Photoshop and Lightroom plugin. Either way, the core feature of Aurora HDR is the capability to automatically import and seamlessly blend together (merge) multiple exposures into a single HDR photo. From there, Aurora HDR allows the user to fine-tune the result using a range of HDR and tone-mapping tools.
Get Aurora HDR With 10% Off Coupon Code: EDITPHOTOCO

Click here
An easy adaptation of my workflow makes quick work of loading both bracketed sets or single images into Aurora for tone-mapping. Personally, I've installed the plugins packaged with Aurora to allow opening from both Lightroom and Photoshop, but Aurora also allows for plugin installation with Photoshop Elements and Apple Aperture as well. For users of tools such as Exposure X4, Aurora can easily be used as a standalone tool as well. Once you save your tone-mapped image back to the corresponding folder, X4 should detect the new image for you to continue editing. Skylum has also brought Windows users into the fold with their tools, and the Windows version worked just as seamlessly as the Mac version throughout my testing.
Aurora 2019 HDR has a multitude of different Looks, with categories from Trey Ratcliff, Serge Ramelli, and Randy Van Duinen. Needless to say, there are quite a variety of Looks for editing your images. For the image below, I utilized the Bright Sun Look, making the image pop with just a single click. That's impressive!
A new addition to Aurora 2019 is LUT (lookup table) Mapping, which gives the user further color grading options. The image above included the use of Faded Afternoon from the LUT Mapping tab. Skylum has designed Aurora to allow users to import their own LUT's or navigate out to Skylum's Marketplace for additional LUT packages. I'm also impressed with the improvements made to one of the biggest telltale signs of HDR images, haloing, which is typically found around contrasting areas. I've reprocessed images that I initially used Aurora 2016 or 2020, and found immediate improvements to the trouble areas in the images. If for no other reason, this improvement justifies the argument for me on whether to upgrade or not.
Jim Nix

Last year when it came out, I was like 'Wow, the results are so natural. It's amazing.' They're even better now!
Aurora HDR 2019 Review: What's New
New Quantum HDR Engine
LUTs support with 11 New Integrated LUTs
Photoshop plugins support
New HDR smart structure filter for realistic and artifact-free structure (can be found in the new HDR enhance filter)
Presets are now called "Aurora HDR Looks"
Improved adjustable gradient filter with new sliders for shadows and highlights added
Improved HDR details boost effect (the photo is shown in high-resolution while fine-tuning the filter)
Serge Ramelli

Whenever I use Aurora HDR and I post a photo on social media, this is usually where I get the most visitors.
Aurora HDR 2019 Review: Ease of Use
First run of the new Aurora HDR 2019 is welcomed by a short "What's new" tour. Here, Skylum takes the opportunity to introduce you to the major improvements with the new version. This includes a short explanation of new tone mapping and HDR tools, the History panel, among other things. While I am absolutely in love with Aurora HDR's History panel, it's strange that they show it off as a new feature when it was already available in Aurora HDR.
If you've used Skylum's software before, particularly Luminar or one of the older versions of Aurora HDR, you'll already feel at home with Aurora HDR 2019. We still have the same streamlined interface, with small refinements here and there to deliver even better user experience than before.
I really can't stress enough my love for the user interface in Aurora HDR 2019. I find it so much easier to use than the Adobe Software.
Every single label, button, panel, and slider position makes perfect sense. You can hide certain UI elements, but you can't rearrange them in any way.
Lack of customization options is not a bad thing when dealing with UI that is so well thought-through in the first place. I can't count how many times my History Panel in Photoshop disappeared because I turned on the Navigation panel. No such problems in Aurora HDR.
Trey Ratcliff

Perhaps my favorite new features are all the changes under the hood and how different the HDR algorithm is.
Different Ways to Edit
There are several ways of editing photos in Aurora HDR 2019. First one comes down to letting the app do all the work. Simply select desired brackets and let the Quantum HDR Engine merge the images and do its magic. At the same time, the new AI-powered tone-mapping algorithms will give your photo some love as well.
Aurora HDR does a great job as far as automatic editing goes. I can already see lots of improvements compared to processing that was done in the last year's version of Aurora HDR, which was already pretty good. So, if you're in a mood for quick editing, exporting the HDR photo there and there should still leave you with a great result.
Get Aurora HDR With 10% Off Coupon Code: EDITPHOTOCO

Click here
Alternatively, you can pull-up the Looks (Presets) palette for a quick way of color-grading a photo to different styles. For more control and in-depth manual processing, you'll want to look at Aurora's Filters workspace. We'll test examine both Looks and Filters in more detail in the next section of this Aurora HDR 2019 Review.
Loading images in Aurora HDR 2019 Review
Just like in previous versions, the workflow in Aurora HDR starts with two options: 'Open Image…' and 'Batch processing'. Using the former, I was able to either load a single image or a set of bracketed images. The HDR engine will do its magic either way and as you'll see further down the Aurora HDR 2019 Review, it does quite well with single-exposure RAW photos.
Aurora HDR still doesn't have any sort of a built-in image organization or cataloging features, so we're stuck with the native file explorer for browsing and loading images into the App. I've seen plenty of users complain over this, but personally, I don't find it particularly problematic.
While Aurora HDR is powerful photo editing software, it's not meant to be used as a universal, full-featured photo application. The same can't be said about Luminar though, but that's a story for another review. Plus, if you install Aurora HDR 2019 as a Lightroom (and Photoshop) plugin, you can combine the native photo management functionality with Aurora's HDR magic.
After selecting the desired image for HDR processing and loading the corresponding exposures, I was presented with a screen containing a thumbnail preview of each of the bracketed images. Now I can use this screen to confirm I did indeed select the correct photos, as well as see info on what is the exact Exposure Value (EV) for each image.
Some more settings are here, such as a check-box for 'Auto Alignment', as well as options for automatic Ghost reduction and Chromatic Aberration reduction.
Finally, I clicked "Create HDR" and waited in anticipation. I didn't have to wait long either, as the HDR Quantum Engine is lightning-fast and it takes mere seconds to merge and process the HDR image.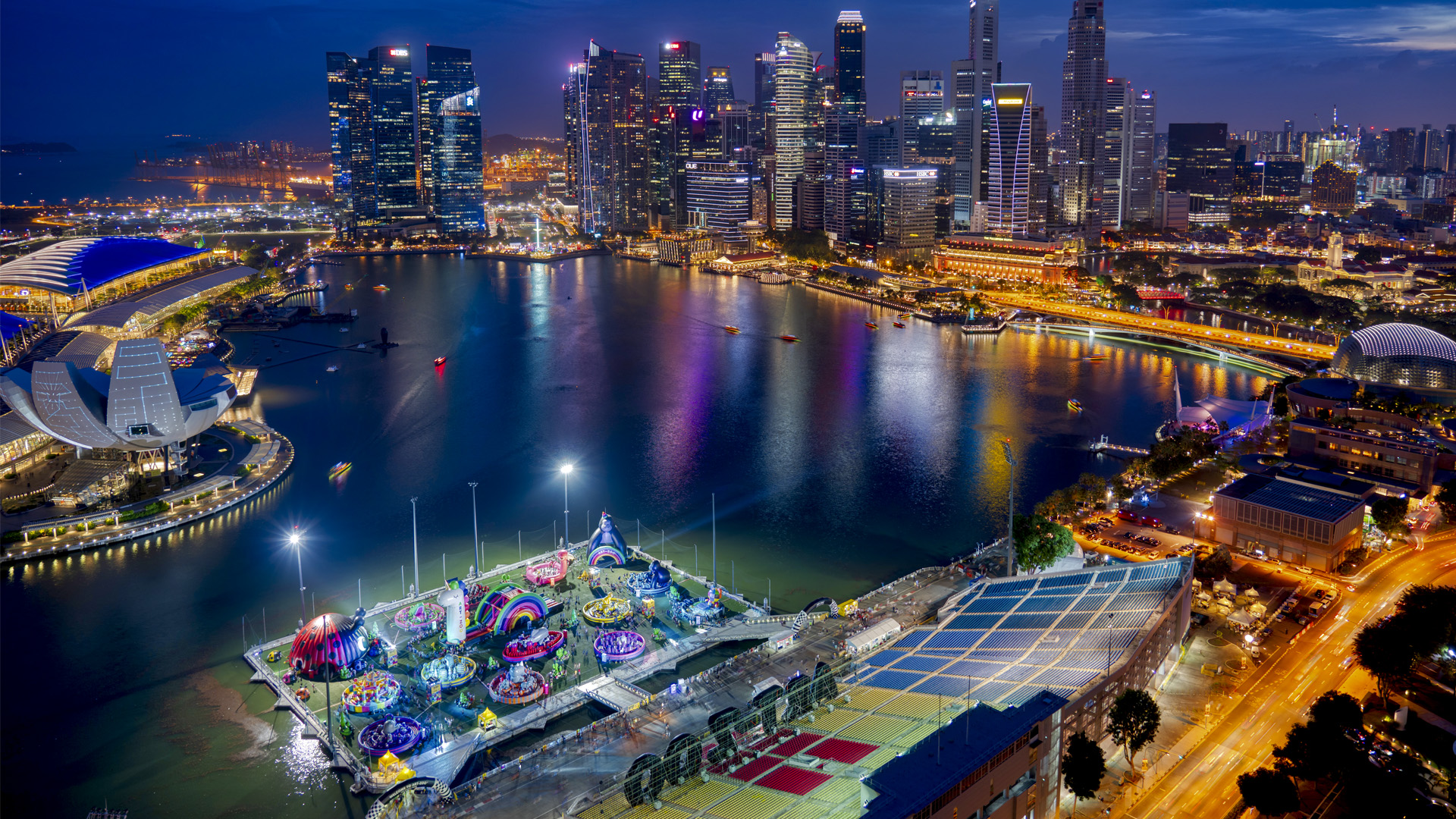 Batch processing: Aurora HDR 2019 Review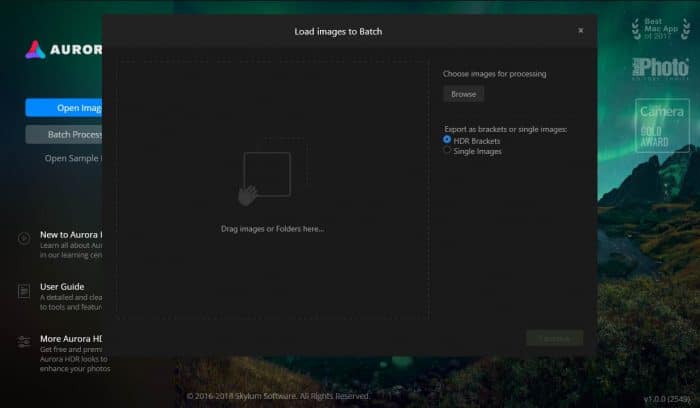 Selecting Batch processing will take you to a screen where Aurora HDR asks you to 'Load images to Batch'. At this point, you can either use the 'Browse…' button to select desired images or simply drag & drop a batch of images into the window.
I selected two sets of bracketed images, each with three different exposure values, which is a total of six images. Aurora HDR 2019 automatically separated and grouped each set. Before moving to the next step, I was offered to either export the images as brackets or as single images. The latter should be used when processing a batch of standard, single-exposure images.
The next step is choosing various export and processing settings which will be applied to the whole batch. The first thing to see is a drop-down list of 'HDR Looks'. These were called HDR Presets in previous versions of Aurora HDR. Just like before, the user can choose one of the defaults or any previously custom-made Looks.
Other than that, we have some basic settings such as those for naming preferences, save location, image format (JPEG, PNG, TIFF, JPEG-2000, Photoshop, PDF), color profile and resizing.
Automatic Alignment and Ghost Reduction
I missed it the first time I was testing the Batch processing, but luckily there is an 'Advanced' button which presented me with some additional settings. Here I was able to choose the amount of Sharpening to apply, as well as check-boxes for Auto alignment, Ghost reduction, and Chromatic Aberrations Removal.
I've found both automatic image alignment and ghost reduction to work impressing well. I've fed Aurora HDR with some seriously misaligned brackets with complex ghosting issues, but to my surprise, it delivered a flawless result without any visible artifacts.
Plugins in and out of Aurora HDR 2019
The new Aurora HDR can be installed as a plugin in other Apps, namely Adobe products such as Photoshop, Lightroom, and Elements, but also as an extension to Apple Aperture and Apple Photos.
Working the other way around, Skylum's own other apps are available as plugins to Aurora HDR. For example, I have Photolemur 3 installed on my computer and was able to transfer a photo from Aurora HDR directly into Photolemur for additional processing. The same is possible with Luminar.
Aurora HDR 2019 Review: HDR Filters
Filters in Aurora HDR are the equivalent of Adjustments in Lightroom. Meaning, these are not "filters" such as those in Instagram or other quick-edit apps, rather they are advanced tools for detail and color enhancement. At that, they are very powerful.
First, let's go through each of the HDR-centric Filters and see what they're made of.
HDR Basic
The HDR Basic Filter includes all the basic adjustment tools, very similar to those found in Adobe Camera Raw (ACR) plugin for Photoshop. Here, you can adjust White Balance, Exposure and Contrast, Highlights and Shadows, etc. One novelty is the 'Smart Tone' slider which is an easy way to add some flair to your photo. It will boost shadows and add a bit of glow to highlights, making the image really pop.
HDR Enhance
HDR Enhance Filter is what you'll want to use for increasing image sharpness, but also for creating that classic HDR look with strong, emphasized details. It consists of several sliders, including HDR Clarity, HDR Smart Structure and HDR Microstructure.
HDR Clarity is a tool least aggressive of the three within HDR Enhance Filter. It basically tries to increase the overall contrast of the photo without losing details in shadows and highlights. In that way, it is smarter than traditional Contrast which applied to the same level would completely blacken any hard shadows and overblow highlights. Unlike Clarity in Adobe's Camera Raw, HDR Clarity will not actually sharpen details or introduce noise.
I've found HDR Smart Structure to be deserving of its name. This tool not only drastically sharpens details and increases local contrast, but also brings out otherwise hidden details. It boosts details both in shadows and highlights, but it doesn't create halos or add noise, even if you push the slider all the way.
HDR Microstructure is different. Its way more aggressive, revealing a lot more detail and texture in the micro-level but it also adds a lot of noise, and if pushed too far will create a very unrealistic looking HDR image.
HDR Denoise
Denoise filter does a good job at reducing noise. Unfortunately, it blurs out just as much detail in the process. It's not as sophisticated as Luminosity noise reduction in ACR, so I'd recommend using it lightly.
There are three sliders within the Denoise Filter:
HDR Details Boost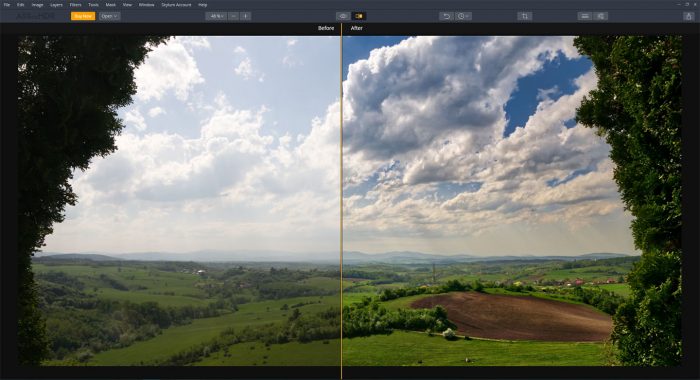 Aurora HDR already gives a lot of control to the user when it comes to detail enhancement. HDR Details Boost filter introduces even more versatility by offering separate sliders for Small, Medium and Large details. At the same time, the Quantum HDR Engine is at work, allowing you to boost details without adding too much-unwanted noise or halos. To complement the effort of preserving image quality, there are additional two sliders: Protection and Masking.
I can see this filter being quite useful when working with images taken with lower quality camera or lens which doesn't render as much detail or sharpness.
Aurora HDR 2019 Review: Color Correction and Toning Filters
One of the things I like about Filters in Aurora HDR is that there are so many ways to do the color adjustment. Some Filters may seem redundant because of this, but only for a moment, until you realize they each have a unique approach towards color correction.
Let's take a look at a few examples.
"Color"
This filter is as simple as it sounds. There are a total of three sliders in there:
Saturation
Vibrance
Color Contrast
Nothing special, except maybe the addition of Color Contrast slider which I haven't seen in many other photo editing apps. This a straightforward approach to adjust overall image saturation and vibrancy.
Adjustable Gradient
This is one my favorite Filters in Aurora HDR. It consists of two tabs: Top and Bottom. Both tabs have the same settings: Exposure and Contrast, Highlights and Shadows, Vibrance and Warmth. This means you can adjust top and bottom of the photo separately, which tends to be quite useful for landscape photo editing.
Sure, you could achieve the same effect by using an Adjustment Layers with a Gradient Mask, but I much prefer having a dedicated Filter. Especially since it also allows me full control over the gradient (the transition between top and bottom) with intuitive sliders for Blend, HorizontalShift and Rotation.
Color Toning
Unlike targeting Top and Bottom of the photo in Adjustable Gradient filter, with Color Toning filter we can target Hue and Saturation for Highlights and Shadows, respectively. There's an extra slider for adjusting the balance between Shadows and Highlights, too.
LUT Mapping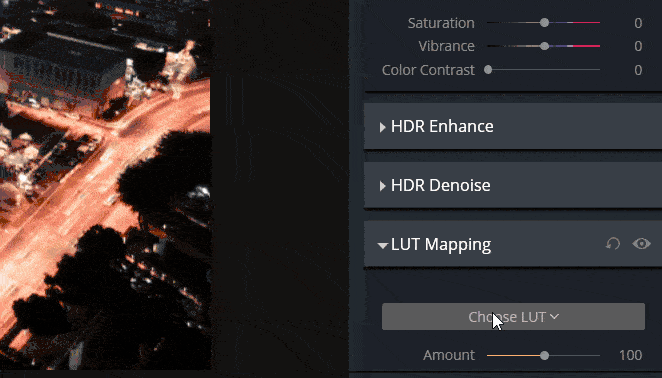 A new addition to Aurora HDR is LUT Mapping. LUT stands for Lookup Table, which is essentially a file that stores RGB data used to transform an image into a specific new look. For example, if you'd like color and tone of your photo to transform into that of a vintage film camera, there's a LUT for that.
There are several LUTs included in Aurora HDR 2019, with an option to load your own custom LUT Mapping files or buy new ones from the Aurora HDR Marketplace. The above gif shows how switching between different LUTs happens in real-time. Do note that the gif is recorded in 1FPS, and it's actually faster and smoother in-app.
Other colors and toning filters include Tone Curve, HSL, and Dodge & Burn. Furthermore, there are Filters such as a Polarizing Filter, Glow, Vignette and Image Radiance.
Aurora HDR 2019 Review: Looks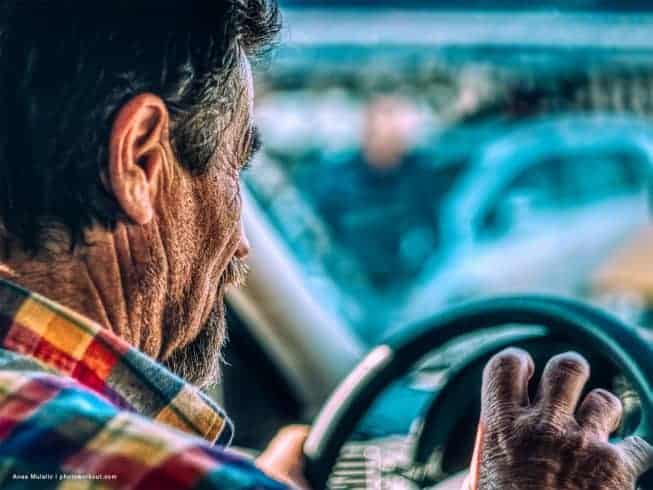 Looks, in the previous version known as Presets, are a fun and easy way to change, well, the look of your photo. They're divided between Collections, which include Essentials, Architecture, Landscape, Dramatic and Artistic. Other than that, we also have custom-made Collections by HDR experts Trey Ratcliff, Serge Ramelli, and Randy Van Duinen.
It's important to understand that each Look is created using a combination of filters. Once you apply a Look, you'll see values in various Filter sliders change. This means that you can customize any Look and create your own Looks. Personally, I find the most use for Looks by using them as a starting point for further editing.
Aurora HDR 2019 Review: Layers, Masking and Transform Tools
One of the reasons Aurora HDR 2019 is such a powerful photo editing tool is that has the full power of Layers and Masking tools built-in. Users can add as many layers as they want, whether it's a new image layer or an adjustment layer. From there, it is possible to adjust layer blending and opacity.
Each layer can be masked either by using the Brush, Radial, Gradient orLuminosity Mask. Furthermore, layers can be transformed in any way imaginable: Scale, Rotate, Move, Aspect, etc. Having these options really goes a long way toward advanced texture, color, and photo manipulation.
The only limitation I've come across is the inability to "Apply" the Mask to the Layer, i.e. merge them together. Because of this, any transformations made to the layer will not affect the Mask, i.e. the Mask will remain fixed and will not transform with the layer, which makes it harder to blend outside objects into the master photo, such as adding a texture render or making a composite image.
Conclusion: Aurora HDR 2019 Review
To conclude our Aurora HDR 2019 Review, we'll now summarize the most important points.
Excellent Performance
Aurora HDR 2019 has a lot going for it. First and foremost, the developer. Skylum is a company responsible for developing several award-winning software for photographers, not the least of which is "Best Mac App" awarded by Apple for Aurora HDR. Over the years, they've built a reputation of a company who listens to its users and their feedback.
The user interface and controls in Aurora HDR 2019 are very similar to previous versions, which means a clean, intuitive UI that easy and fun to use. Performance, whether importing, editing or exporting photos is generally fast. During the 14 days of use, I haven't experienced a single crash or memory leak, with RAM usage being lower than that of Photoshop most of the time.
Value for Money: Aurora HDR 2019 Review
Another reason photographers may take up is the "pay once, own for life" purchase model. There is no monthly subscription requirement which many photographers will likely to find more attractive in the long-term.
The downside of this model is that you don't get major version upgrades. However, if you happen to own Aurora HDR, you are entitled to a substantial discount should you choose to upgrade to the latest version, the new Aurora HDR 2019.
Powerful New HDR Engine
Aurora HDR 2019 has received some significant upgrades compared to last year's version. One of these is HDR Quantum Engine, which has been under development for the last three years inside Skylum A.I. lab.
The new engine utilizes AI-powered algorithms which can identify different objects inside an image. This takes automatic image processing to a whole new level. Especially when it comes to dealing with issues common to HDR photography.
Bracketed photos merged with Aurora HDR 2019 come out rich in detailed and color. I found it impressive how it manages to deliver sharp images with little to no noise. Furthermore, it shows excellent handling of one of the infamous HDR side-effects, halos around contrasting areas. Basically, halos are non-existent unless you manually push the settings to the very extreme.
Useful for standard, single-exposure photo editing
The Quantum HDR Engine in Aurora HDR is built around handling multiple images with different exposure brackets. However, its tone-mapping AI-based algorithms work just as well on standard, single-exposure images. While it will process single JPEG images, it is RAW image format that will bring the most out of this App.
Short of photo cataloging, Aurora HDR can handle pretty much all essential photo editing needs. With the new HDR Smart Structure Filter and HDR Denoise, I am able to do proper sharpening and noise reduction just as well as in Photoshop.
Ultimately, Aurora HDR is a versatile photo editing tool that could even serve as a single, standalone solution for many part-time and enthusiast photographers.
Suitable for amateurs and professionals alike
As I tested the app during the course of this Aurora HDR review, I've found it an equally powerful tool for casual and professional photographers alike.
If you are an amateur photographer and would like an easy but powerful way to edit photos, you'll find Aurora HDR's Looks Collections, as well as the new LUT mapping Filter of great use.
For professionals, there is a whole range of advanced HDR tools, including tone-mapping, sharpening, and noise reduction Filters, but also full support for Lens Correction, Layer, Mask and Transformation tools.
I've managed to find all but a single flaw throughout this Aurora HDR review, and even that is a very user-specific issue. It's concerning the use of Masks in combination with the Transformation tool. In other words, a lack of an equivalent solution to Photoshop's "Apply Layer Mask". This is something to consider if you plan on doing composite images.
Otherwise, it's hard to find fault with Aurora HDR. Overall, we're talking about a great HDR photo editor with excellent performance and image quality output. It's also fast and relatively bug-free. If you need an HDR editor that will also work well for non-HDR image editing, I would recommend giving Aurora HDR a serious thought.
I hope you've found the Aurora HDR Review useful and wish you happy shooting! If you have any questions or experiences of your own you'd like to share, please do so in the comments below.
Verdict
Aurora is capable of stunning results, producing images with artistic flair but with natural tonal and colour gradation. For an affordable one-off payment, you get a feature-laden, sophisticated package which is undoubtedly one of the best HDR applications created.
Get Aurora HDR With 10% Off Coupon Code: EDITPHOTOCO

Click here